100 Andalusia Coral Gables Additional Images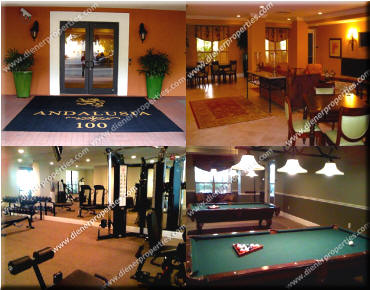 100 Andalusia Coral Gables Amenities
100 Andalusia Coral Gables
100 Andalusia Coral Gables is a beautiful Mediterranean 96 unit condo building located in the city of Coral Gables. It features eight floors, built in 2005 and with condo ranging from 915 SqFt for a 1/1 up to 2,190 SqFt for a 3/3. 100 Andalusia Coral Gables condominium is a great community complex in a great location neighboring class A office space with all the amenities you need and walking distance to area restaurants and groceries. The condo is located at 100 Andalusia Avenue, Coral Gables, FL 33134. Welcome to 100 Andalusia Condo in Coral Gables.
100 Andalusia Coral Gables Condos for Sale and Rent
See the most up to date inventory for sale and rent at 100 Andalusia Coral Gables Condo. The links below contain all the available listings with price information for the condos located at 100 Andalusia Coral Gables. The real estate inventory is updated daily.
Click on the links to access detailed information about the condos for sale and apartments for rent at the 100 Andalusia Coral Gables. You will find all the real estate information including: price, real estate taxes, year built, location with map, property floor plan size, photo gallery, request a showing and more.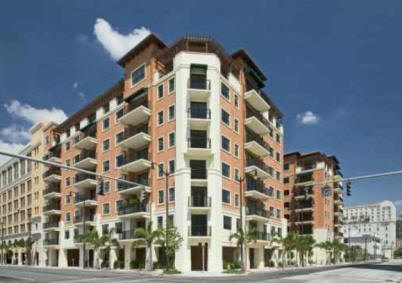 100 Andalusia Coral Gables
100 Andalusia Coral Gables - Kitchen Features
European wood cabinetry, custom-designed exclusively for Andalusia, with decorative doors, 3" crown molding, granite counter tops, and stainless steel accents.
Recessed lighting
Side-by-side, frost-free stainless refrigerator with icemaker
Stainless electric range with self-cleaning oven
Built-in microwave oven
Stainless multi-cycle dishwasher
Under mount stainless steel double sink
100 Andalusia Coral Gables - Master bath:
Custom cabinetry with marble countertop
Vitreous china lavatory
Elongated water closet
Elegant designer fixtures and accessories
Full mirrored bathrooms
100 Andalusia Coral Gables - Interior Details:
Separate laundry room with stackable, large-capacity washer/dryer
Walk-in closets in bedrooms
Plush wall-to-wall Berber carpeting in all bedrooms including walk-in closets
20 x 20 Italian porcelain tile flooring in LR-DR, kitchen, and bathrooms
Spacious living rooms with private balconies
9'4" ceilings in residences on floors 2-7
12' ceilings in Penthouses
Energy-efficient AC/heating system
State-of-the-art smoke and fire alarm system
Pre-wired for telephone and cable television
Pre-wired for high-speed Internet access
100 Andalusia Coral Gables
- Building Features:
8 Floors
97 Units
17 Spacious Floor Plans
915 - 2,180 SQ-FT under air residences
1, 2, 3 bedroom residences
9'4" ceiling heights
6" Baseboards
6" Crown Moldings
100 Andalusia Coral Gables - Lifestyle
Coral Gables was carefully and thoughtfully designed to be a beautiful city. Many of the early buildings, both public and private, set a standard of elegance that still defines the tone and ambience of the city we know today. Many of these treasures have been designated as historic landmarks. Merrick's grand city entrances and regional thematic villages remain a testament to this penchant for celebrating international styles of architecture. His talent for creating unique amenities set Coral Gables apart from other communities decades ago, and the foundation he literally laid within his 10,000 acres of "back country" have continued to blossom. Celebrated and embraced by sequent generations, these jewels of stone, bricks and mortar have been maintained and embellished faithfully within the parameters of Merrick's original intentions. Many of these well known locations offer the visitor a glimpse of the past, even as they continue to reflect the style and grace that defines Coral Gables.
100 Andalusia Coral Gables Condo Association
Management Office
100 Andalusia Coral Gables, FL 33134-6112
(305) 442-2347
100 Andalusia Coral Gables Developer
Since its inception in 1971, Dayco has been known as a construction company and real estate development firm dedicated to large scale industrial and civil projects, as well as, a leader in urban real estate development. Our steady growth is the result of the rigorous implementation of our belief of what development should be: an integrated approach towards building and developing in harmony with human life. We are proud of having worked throughout the Americas and for having left long lasting accomplishments. Inspiring ourselves with the final end use as our main concern and objective. Our results consist of complete solutions which incorporate the functional aesthetics, economics and social good. Working under a simple, but well organized methodology, part of Dayco's success is derived from understanding that the company must be run as a team, where every player has a defined role to play and where growth must correlate to project demands in order to avoid large, inefficient and costly operations.
NBS offers full architectural/planning services and specializes in the design of hotels, resorts, office buildings, retail and mixed-used projects throughout the United States, the Caribbean, Latin America and Mexico. In the hospitality industry, NBS has extensive experience with hoteliers including Hyatt, Marriott, Ritz-Carlton, Westin, Hilton, Sheraton, Loews, Grand Bay, Peabody, Nikko, Raphael, and other independent operators.
Location of 100 Andalusia Coral Gables

View 100 Andalusia Coral Gables in a larger map