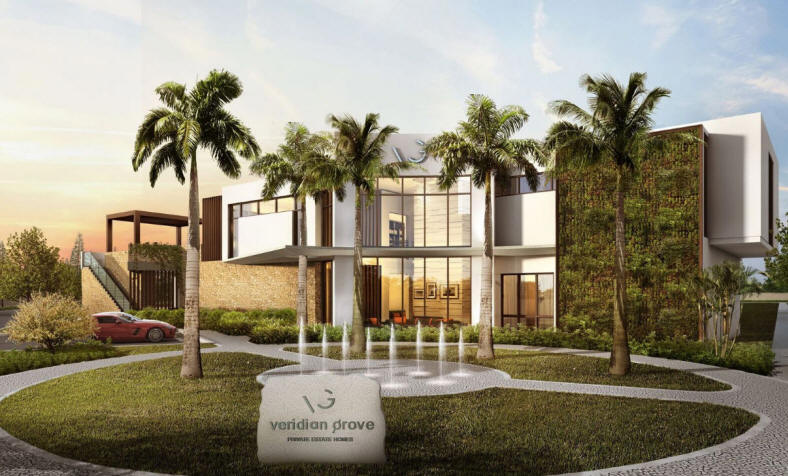 Veridian Grove
Veridian Grove Homes for Sale and Rent
See the most up to date inventory of Veridian Grove homes and real estate for sale and rent. The links below will contain all the available listings with price information for the homes located at Veridian Grove in Miami. The real estate inventory is updated daily.
Click on the links to access detailed information about the homes for sale and rent at Veridian Grove. You will find all the real estate information including: price, real estate taxes, year built, location with map, property floor plan size, photo gallery, request a showing and more.
All Veridian Grove Homes for SALE
Please contact us for availability
All Veridian Grove Homes for RENT
Please contact us for availability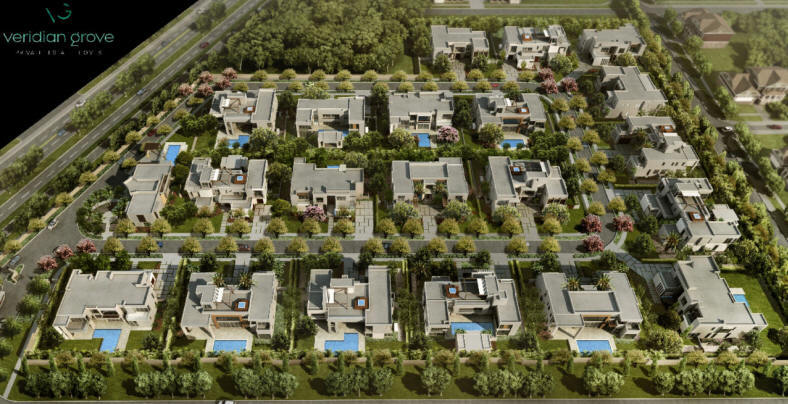 Veridian Grove Real Estate is a hidden gem within South Florida
Veridian Grove - Community Features
24-hour Security

10.5 Acre Secluded, private gated enclave

Attended Community

Digital Concierge that seamlessly integrates with your iPad

Virtual Doorman

Estate Manager

Whimsical, Lush, Tropical Landscaping by Award Winning Designer Deena Bell

Green and Sustainable Technology

Pet-Friendly Environment

Children's Playground (Access from Wellness Center or from street)
Veridian Grove - Home Details
Homes ranging from 5,996 sq ft to 6,684 sq ft in size

Home Layouts ranging from 6BR/6.5BA to 7BR/8BA

Developed by Sabal Development

Architecture by Sotolongo Salman Henderson

Landscape design by Deena Bell

Interior Design by TOGU
Veridian Grove - Residence Features
Uniquely designed for each residence by TOGU Architecture

Luxury Bathroom Fixtures

State-of-the-Art Appliances

Customizable Smart Technology by
Savant controls AC, Sonos sound system, light control, gate camera, alarm and cameras.

Spacious Open Floor Plans

Closets

Washer / Dryer

Counter Top type

Flooring

Pool

Outdoor BBQ

Kitchen Cabinet type

Veridian Grove - Wellness Center

A State-of-the-Art Community Wellness Center with a 65' heated lap pool, hydrotherapy hot tub, hamam steam room, Swedish sauna, and other amenities for families and residents of all ages.
On-site villa offering indoor/outdoor delights for residents

State-of-the-Art Fitness Center

65' Heated Lap Pool

Hydrotherapy Hot Tub

Hamam Steam Room

Swedish Sauna

Private Tropical Gardens with Nooks for Socializing

Smart Building Technology and Green Innovations

Integrated, High-Speed Wi-Fi throughout Common Areas
About Veridian Grove Homes and Real Estate in Florida
Modern. Exclusive. Bold. Veridian Grove offers the most luxurious and vibrant lifestyle in Miami, paired with the comfort of a state-ofthe- art wellness center just steps from your front door. Blending a tranquil, natural landscape with innovative and contemporary designs, Veridian Grove creates a private enclave of 20 unparalleled homes, uniquely designed for modern luxury living by our exclusive, internationally-acclaimed architects and interior designers TOGU Architecture. Each residence sits on over 15,000 square feet of land and is fully customizable in terms of spatial design, materials, and all architectural finishes. The renowned architects of Sotolongo Salman Henderson create a whimsical setting where tropical modern homes are balanced by nature's peaceful surroundings. Exclusive, serene and enclosed by lush greenery while in a central Miami location, the community intertwines nature with contemporary living. As the area's only architecturally modern, lavishly amenitized new development, Veridian Grove is a pristinely planned community that makes South Florida living truly ideal.
Location of Veridian Grove Homes in Miami
Its abundant and serene tropical landscape, as well as its close proximity to the bustling charismatic core of Miami make South Florida a place unlike anywhere else in the word. Veridian Grove sits at the intersection of South Miami and Pinecrest– just minutes from Coconut Grove, Coral Gables and a short ride to Brickell or Miami Beach. With multiple premium shopping, dining, and nightlife destinations nearby, including Merrick Park and Brickell City Center, plus easy access to the premier neighboring communities, Veridian Grove combines nature's lush features with a vibrant lifestyle and active locale. The Veridian Grove enclave is conveniently located south of Downtown Miami, just south of Miami International Airport and a short drive from the Miami Executive Airport. Nearby gardens, parks, top-ranked schools and universities plus various entertainment options make Veridian Grove's coveted location great for families seeking the best quality of life in South Florida. Veridian Grove residents enjoy access to state-of-the-art recreational facilities and beautiful landscapes designed by acclaimed landscape architect Deena Bell, with numerous community parks and gardens just minutes away.
If you are looking for a single family home to buy or to sell in Veridian Grove real estate, our website will provide you with the most up-to-date real estate Veridian Grove MLS listings information in South Florida and many other luxury area developments in Miami. For your convenience, if you narrowed down your real estate search to particular city or neighborhood, try our new search feature with the selected luxury real estate developments by city name. Veridian Grove is a family gated community located just south of 120th St and US-1. This tropical neighborhood features private and luxurious homes which feature expansive and lushly landscaped lots.


Sample Home Designs at Veridian Grove


Sample Home Interiors at Veridian Grove


Beautifully finished Kitchens and Bathrooms at Veridian Grove
LES MAISONS: 4 BEAUTIFULLY-DESIGNED RESIDENTIAL CONCEPTS
Pairing a serene natural landscape with innovative and contemporary designs, Veridian Grove offers four styles of homes designed for modern luxury living. Each residence sits on a 15,000+ square foot lot and is fully customizable, with each home built uniquely in terms of design. The renowned architects of Sotolongo Salman Henderson have created a whimsical setting where warm, modern homes are balanced by nature's peaceful surroundings. All models have large open kitchens interacting with the Family room, outdoor summer kitchens, large covered terraces and en suite bedrooms throughout.
Veridian Grove Home Floor Plans (PDF)
Sequoia House Cypress House Palm House Ivy House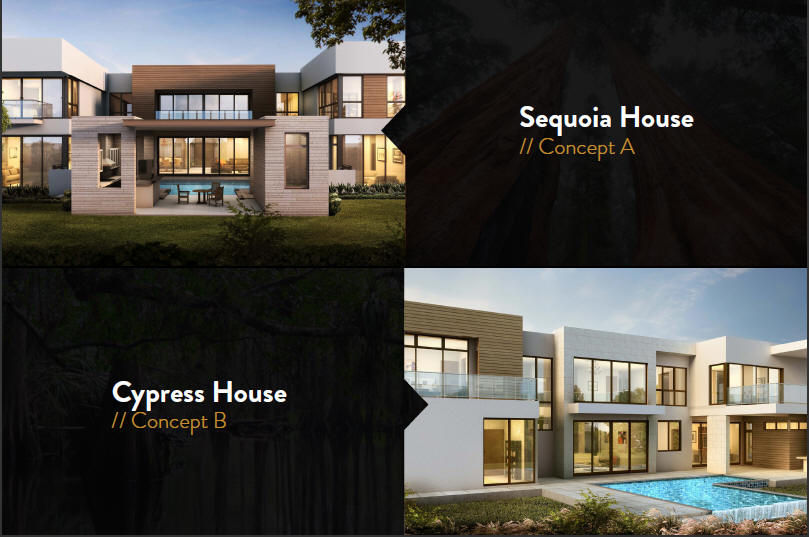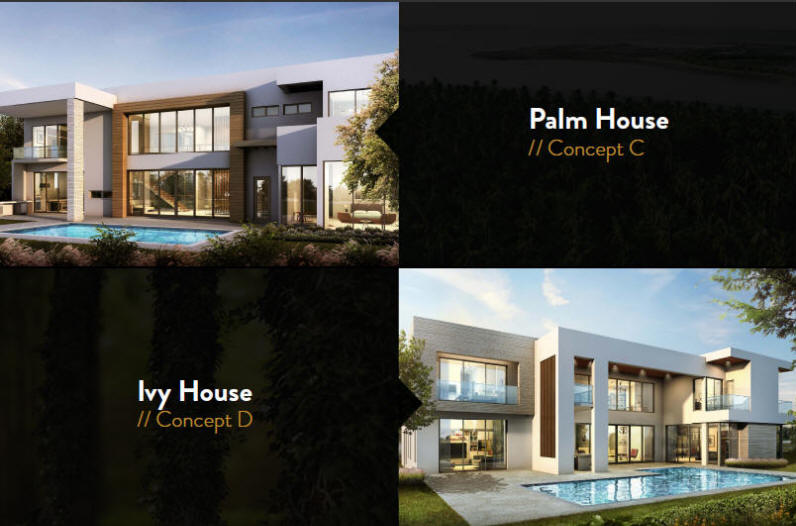 Selling your Veridian Grove Home? Contact Veridian Grove real estate area specialist for a free and without obligation market analysis on your real estate property. Also find out the numerous advantages of listing your home with the Veridian Grove real estate specialist and the benefits it offers to feature your Veridian Grove real estate home on this site.
Location Veridian Grove, Florida 33156
ORAL REPRESENTATIONS CANNOT BE RELIED UPON AS CORRECTLY STATING THE REPRESENTATIONS OF THE DEVELOPER. FOR CORRECT REPRESENTATIONS, MAKE REFERENCE TO THIS BROCHURE AND TO THE DOCUMENTS REQUIRED BY SECTION 718.503, FLORIDA STATUTES, TO BE FURNISHED BY A DEVELOPER TO A BUYER OR LESSEE. OBTAIN THE PROPERTY REPORT REQUIRED BY FEDERAL LAW AND READ IT BEFORE SIGNING ANYTHING. NO FEDERAL AGENCY HAS JUDGED THE MERITS OR VALUE, IF ANY, OF THIS PROPERTY. We are pledged to the letter and spirit of U.S. policy for the achievement of equal housing throughout the Nation. We encourage and support an affirmative advertising and marketing program in which there are no barriers to obtaining housing because of race, color, sex, religion, handicap, familial status or national origin.