About The Collection Residences Coral Gables
To anticipate the needs of the entrepreneurial, successful and executive set, The Collection Residences includes unique multi-use townhomes, an innovative concept in the Miami market. The Collection Residences' two-story townhomes provide the flexibility of live – work space with front-facing street access as well as a separate second story comprising a generous residential living area.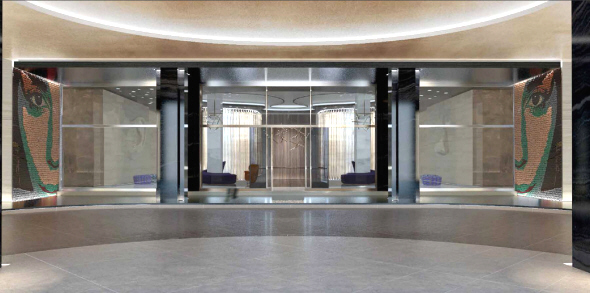 The Collection Residences Coral Gables - Building Features
Modern building interiors by acclaimed Italian interior architect Massimo Iosa Ghini
Doorman, porter & resident manager
Full time concierge and valet
VIP automotive care and treatment service
Private courtyard garden with landscaped outdoor pool
Fitness center with yoga and pilates studios
Wellness spa with treatment, steam, sauna and relaxation rooms
Leading mechanical and electrical design
Advanced technology and security
Designated self-parking within fully covered garage
Bigger units provide possibilities for the parking of up to 4 cars
Ground floor retail
Multi-use townhomes
The Collection Concierge services include
Travel reservations
Ground transportation
Golf tee times/lessons reservations
Restaurant reservations
Floral arrangements
Spa, salon & personal training appointments
Pet care
Theater & entertainment information/reservations
Notary public
Courier Services
Photocopies & printing
Tour information & reservations
Newspaper/magazine delivery
Event planning
Automotive Care
Grocery shopping
General shopping
Catering/chef/staff
Dry cleaning/laundry pickup
Technology Support
The Collection Housekeeping services include
Pre-arrival preparation
Air filter change
Touch-up painting
The Collection Residences Coral Gables - Interior Details
The interiors at The Collection Residences have been curated by acclaimed interior architect, Massimo Iosa Ghini. His vision has resulted in a design that dovetails elegant simplicity with classical style through a calm, sophisticated palette of materials.
Doors and Hardware - Custom Barausse solid wood doors made in Italy. Soft-close hinge. Italian designed & manufactured hardware & handles in polished chrome
Walls and Ceilings - Insulation for enhanced sound proofing between units. Finished walls with two coats of primer paint. Water resistant drywall in bathrooms & behind all marble wall locations. Grand ceiling heights. Recessed down lights in kitchen, bathrooms & hallways. Smooth, finished ceilings with two coats of white paint
Techonolgy Systetms - The Collection Residences Link: An integrated amenities solution enabling interactive communication with building amenities & services via tablet, PC or Smartphone. Fiber-to-the-home (FTTH) technology provides each unit with gigabit capable internet access. Structured media panel pre-wired for HD cable television, telephone system & computer network. HDTV & cable television outlets in kitchen, living & sleeping areas. Private wireless network provided to each residence. Keyless residential entry via smart lock system
Mechanical and Electrical Design - Energy efficient air-conditioning & heating systems in each residence. 8" structural concrete slabs limits use of columns. Centralized water system delivering unlimited hot water to each residence. Ample wall insulation ensures maximum soundproofing that exceed industry standards
The Collection Residences Coral Gables - Kitchen Features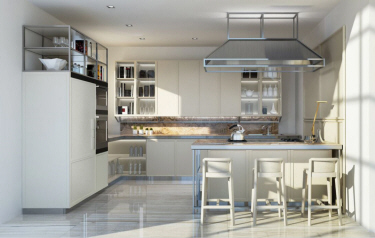 Italian made & fully accessorized Snaidero kitchen cabinetry custom designed by Massimo Iosa Ghini.
Italian marble countertops & backsplash
Interior cabinetry & kitchen counter LED lighting
Fully integrated Miele electric oven & microwave
Miele induction cook top with custom designed stainless steel exhaust hood
Miele built-in refrigerator/freezer
Miele built-in dishwasher with multi- setting concealed control panel & clean air drying system
Double stainless steel sink with polished chrome fixtures made in Italy
The Collection Residences Coral Gables - Master bath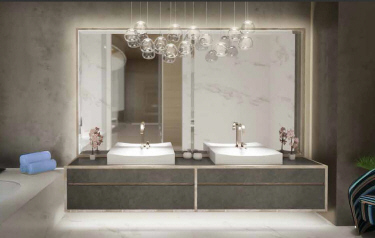 Generous en-suite master bathrooms offer moments of calm & comfort, designed with elegant yet bold materials.
Italian manufactured Milldue suspended cabinetry with back-lit wall mirror, custom designed by Massimo Iosa Ghini
Polished, imported Italian marble floor, base, & walls
Italian custom designed double sinks
Brushed nickel Zucchetti faucets & fixtures with thermostatic valves in tub & shower
Custom designed under mount oversized spa tub with therapeutic lighting
Separate enclosed toilet closet
Duravit soft-close, white high-gloss ceramic toilet & bidet
The Collection Residences - Fitness Center and Relaxation Room
A state-of-the-art designed fitness center featuring professional cardio & strength training equipment . Private yoga, pilates & spin studios are available for residential use & private training sessions.
Designed to provide a sense of peace & well-being—the relaxation room is a tranquil space perfect for quiet meditation & unwinding.

The Collection Residences - Relaxation and Exercise Rooms
The Collection Residences Coral Gables - Deposit structure
10% at Reservation
10% at Contract (Fall 2015)
10% at Ground break (Spring 2016)
10% at Floor pour
10% at Top-off
50% Balance due at Closing (Winter 2017)
The Collection Residences Coral Gables - Site plan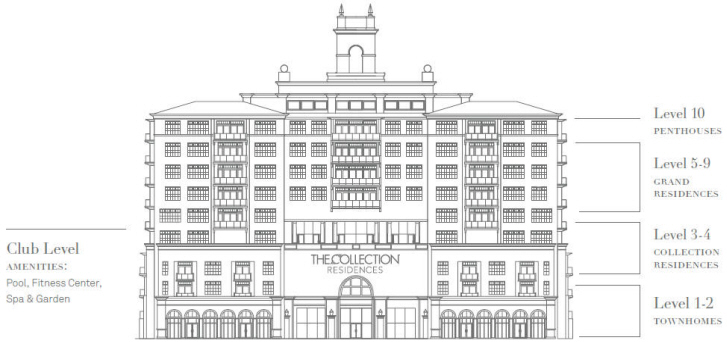 The Collection Residences Coral Gables - Development
Ugo Colombo - CMC Group
Ugo Colombo, widely regarded as one of South Florida's most respected, influential and successful residential and commercial developers, has played a pioneering role in the development of Miami's downtown skyline. Born in 1961 in Milan, Italy, Mr. Colombo came to the United States in 1983 as a student, and three years later founded CMC Group, a fully-integrated real estate development company focused on residential, commercial and retail properties. With a renowned expertise on the design and construction of high-rise luxury condominium buildings on Brickell Avenue, Miami Beach and Aventura, CMC Group has redefined luxury residential development and the condominium market in South Florida. Ugo Colombo has developed many landmarks on the Miami skyline including Epic Residences and Hotel, a 55-story luxury condominium and hotel in downtown Miami; the iconic Santa Maria and Bristol Tower, both located on Brickell Avenue; Grovenor House, a 166-unit luxury condominium project in the heart of Miami's Coconut Grove community; Porto Vita, a Mediterranean-style village located along the Intracoastal Waterway in Aventura; Beach House 8, a luxury boutique condominium on Miami Beach, and Brickell Flatiron; a 700 ft glass tower in the middle of Downtown Miami.
Masoud Shojaee - Shoma Group
Masoud Shojaee is a real estate visionary that has conceptualized and executed over 50 impactful residential and commercial development projects throughout South Florida. Since founding Shoma Group in 1988, Mr. Shojaee has a demonstrable reputation for anticipating the wants and needs of tomorrow's homebuyers. A University of Miami graduate with a Masters of Science in Electrical Engineering— Mr. Shojaee began his career as an electrical engineer, and has held a general contractor's license since 1987. With a hands-on, forward thinking approach, Mr. Shojaee takes personal responsibility for each and every one of Shoma's projects. By taking the time to understand his consumers, colleagues and contractors alike, Shoma has become synonymous with high-quality development that have uniquely transformed areas into proper neighborhoods and communities where hundreds of thousands of people live, work and play. Shoma has received numerous awards for excellence and Mr. Shojaee continues to be a positive force in Miami's highly competitive property market.
The Collection Residences Coral Gables - Lifestyle
Coral Gables was carefully and thoughtfully designed to be a beautiful city. Many of the early buildings, both public and private, set a standard of elegance that still defines the tone and ambience of the city we know today. Many of these treasures have been designated as historic landmarks. Merrick's grand city entrances and regional thematic villages remain a testament to this penchant for celebrating international styles of architecture. His talent for creating unique amenities set Coral Gables apart from other communities decades ago, and the foundation he literally laid within his 10,000 acres of "back country" have continued to blossom. Celebrated and embraced by sequent generations, these jewels of stone, bricks and mortar have been maintained and embellished faithfully within the parameters of Merrick's original intentions. Many of these well known locations offer the visitor a glimpse of the past, even as they continue to reflect the style and grace that defines Coral Gables.
The Collection Residences Coral Gables Condo Association - Management Office
250 Bird Rd, Coral Gables, FL 33146
The Collection Residences Coral Gables - Floor Plans
Location of The Collection Residences Coral Gables