CORAL WAY CONDOS
Coral Way Condos for sale or rent are found within a large and long stretch of road called Coral Way. They make rental or ownership of these condos a good option for many young professionals. With all that Coral Way has to offer, you will find the perfect place to call home. To see which Coral Way condos are available for sale and rent, please click on the individual building names in the table below to access every available condo in the entire Coral Way area. The Coral Way Miami neighborhood is composed of several unique areas such as Brickell, Coral Gate, Golden Pines, Parkdale-Lyndale, Shenandoah, Silver Bluff and The Roads Miami
Coral Way Condos for Sale and Rent
See the most up to date inventory for sale and rent on Coral Way. The links below contain all the available listings with price information for the condos located on Coral Way. The real estate inventory is updated daily.
Click on the links to access detailed information about the condos for sale and apartments for rent on Coral Way. You will find all the real estate information including: price, real estate taxes, year built, location with map, property floor plan size, photo gallery, request a showing and more.
Coral Way Condo Directory

About Coral Way Miami
Coral Way is a primarily east-west street that begins in downtown Miami, Florida. The eastern terminus is at Brickell Avenue (U.S. Route 1) in the downtown Miami Financial District. It is Southeast 13th Street (SR 972) from Biscayne Boulevard west for one block until it crosses Miami Avenue, where it becomes Southwest 13th Street. It is a 4-lane dual direction main road in downtown Miami from Brickell Avenue until it crosses Broadway (SW 15th Road) and curves to the southwest as is goes under I-95. At this point it becomes a divided road (Southwest 3rd Avenue) with many old ficus and banyan trees in its median. This is where the historic scenic drive of Coral Way begins. There is a sign marking this. It continues southwest as Southwest 3rd Avenue until it reaches the intersection at Southwest 12th Avenue. There it curves due west and becomes Southwest 22nd Street.
About Coral Way Condos Miami
The Coral Way area has an urban boulevard along SW 22nd Street (Coral Way ) which passes through the City of Miami between SW 37th Avenue and the I-95 underpass. The Coral Way Corridor connects Coral Gables with the Brickell area on Miami. The Coral Way Corridor began in 1922 with citrus lined streets and then grew to have streetcar tracks down the center of the road to finally the Banyan tree-lined median of today.
Miami Coral Way Condos – use the best Coral Way Condos website to search and buy condos for sale and rent Coral Way Miami real estate. Use the search tool to find condos for sale, rent and real estate in Coral Way Coral Gables and research all aspects of the Coral Way condo market including prices, bargains, deals and cheap location condos for sale and rentals. Whether looking for new Coral Way condos or older condos in Coral Way, we can help. We can provide you with a Coral Way Condos real estate market analysis which will give you an average price and price per square foot so you can do the proper research necessary to find an affordable Coral Way condos for sale.

Coral Way is one of the main thoroughfares between Coral Gables and the City of Miami. In 1929, a Roadside Beautification Program was started, and 1200 Banyan trees were planted along Coral Way.
The original architecture in the Coral Way neighborhoods reflect the early 1920's and some of the oldest sections contain a mixture of Spanish Mission and bungalow homes, along with the art deco style from the 1930's and the modest post WWII dwellings. Today, many condominium projects are replacing the single story retail shops that have lined Coral Way for years. These condos are up to fifteen stories high giving a mid-rise feel to the vibrant, active neighborhood. Long an area for first-time single family home buyers with new families or a great place for down-sizing seniors, the Coral Way corridor is once again bustling with activity.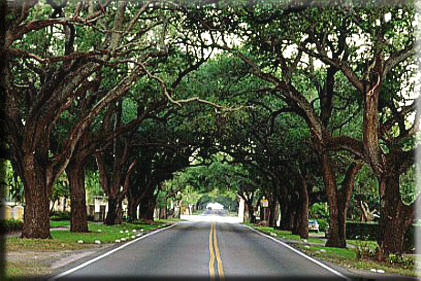 Location Coral Way Condos Miami Florida

View Coral Way Condos Miami in a larger map