About Chateau Beach Sunny Isles Miami
On the first level of Chateau Beach condo, residents and guests are welcomed by the 24/7 concierge in an expansive and luxuriously appointed double-height Lobby that features comfortable seating areas. Past the Lobby, the Moon Lounge, an elegant space with views over tropical gardens and Gilbert Samson Oceanfront Park. On the east side of the building, a beautifully furnished Pool Deck overlooks the Atlantic Ocean with a large, heated pool with integrated whirlpools, a wading pool, and poolside seating, all provided with towel service. On the second floor, residents will find Chateau Beach's extraordinary Ballroom, a grand, one-of-a-kind event venue overlooking lush gardens. Serviced by a catering kitchen, the 1,800-square-foot Ballroom is ideal for elegant cocktail parties, formal sit-down dinners and everything in between.
Chateau Group is pleased to present its most luxurious residential property to date: Chateau Beach. Located on prime beachfront property in Sunny Isles Beach, with breathtaking ocean and city skyline views stretching 33 stories into the sky, Chateau Beach offers dramatic exterior architecture, spectacular contemporary residences, and over 22,000 square feet of sophisticated indoor and outdoor amenity spaces. The property's single, 33-floor tower, which rises from an elevated podium, incorporates the organic curves of the nearby beach dunes and its crystalline window walls echo the luminosity of the waves of the ocean it overlooks. This flowing shape also ensures that every one of Chateau Beach's 84 residences offers breathtaking views of both the city and the Atlantic Ocean. The building's location adjacent to protected park land, ensures that these incomparable sea views will remain unobstructed forever.
Some people believe it is not enough to live in well-appointed spaces; it is essential to live well in action, too. As such, connoisseurs of luxury lifestyles will find their match here at Chateau Beach. Aficionados of fine wine and cigars will find dedicated spaces created especially for the full enjoyment of these passions. In the Wine Lounge, residents may host elaborate wine tastings or private dinner parties with a large dining table and intimate seating areas for couples and small groups to share a special vintages over quiet conversation. Adjacent to the Wine Lounge, the Cigar Bar also offers comfortable seating, a sophisticated air filtration system, and a fully climate-controlled walk-in humidor for secure storage of even the rarest of private cigar collections. Chateau Beach will also be home to an amazing indoor and outdoor health and wellness facility. The Spa's large men's and women's dressing rooms each feature showers, sauna and steam rooms, and a private massage room. A well-equipped fitness center offers views of the beach and ocean through a dramatic wrap-around glass window wall. Before or after spa treatments or workouts, residents can recline on chaise lounges or enjoy the oversized whirlpool on the Relax Deck overlooking a limitless horizon.
Beyond captivating design and open layouts, the residences of Château Beach all been blend effortlessly with your daily life. Interiors consider such conveniences as private elevators with keypad access; full walls of floor-to-ceiling glass to maximize views; all-suite configurations for bedrooms; open kitchens with gourmet-chef quality appliances and finishes; glass-edged balconies for unimpeded vistas of the city or sea; building-wide wireless internet; and an interconnected phone system that allows one-touch dialing to concierge services, amenities, and the valet.
Chateau Beach Sunny Isles Condo Floor Plans

Condo No.
Floors
Unit Location
Bed /
Bath/
Half Bath
SqFt
(m²)
Floor
Plans
2-3
2/4/1
Int: 2926 (272)
Ext: 299 (28)
Total: 3225 (300)
Upon Request
3-4
2/2/1
Int: 2691 (250)
Ext: 871 (81)
Total: 3562 (331)
Upon Request
5-23
2/4/1
Int: 2890 (268)
Ext: 301 (28)
Total: 3191 (296)
Upon Request
5-23
3/4/2
Int: 2926 (272)
Ext: 299 (28)
Total: 3225 (300)
Upon Request
3-14
2/2/0
Int: 1742 (162)
Ext: 137 (13)
Total: 1879 (175)
Upon Request
3-14
2/2/0
Int: 1488 (138)
Ext: 190 (18)
Total: 1678 (156)
Upon Request
15
3/4/1
Int: 4219 (392)
Ext: 1840 (171)
Total: 6059 (563)
Upon Request
16-24
2/2/0
Int: 2109 (196)
Ext: 183 (17)
Total: 2292 (213)
Upon Request
25-26
4/6/3
Int: 8557 (795)
Ext: 2292 (213)
Total: 10849 (1008)
Upon Request
26
2/2/0
Int: 2120 (197)
Ext: 237 (22)
Total: 2357 (219)
Upon Request
27-31
4/6/0
Int: 4305 (400)
Ext: 669 (62)
Total: 4972 (462)
Upon Request
27-31
3/3/2
Int:3100 (288)
Ext: 452 (42)
Total: 3552 (330)
Upon Request
32-33
4/6/2
Int: 9300 (864)
Ext: 4160 (386)
Total: 13460 (1250)
Upon Request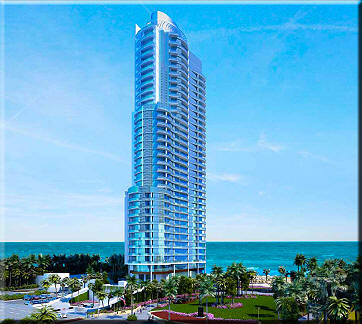 Chateau Beach Sunny Isles Condo Association
17475 Collins Avenue Sunny Isles Beach, FL 33160
Location for Chateau Beach Sunny Isles Condo

View Chateau Beach Sunny Isles in a larger map