Artecity South Beach Condo Floor Plans
Upon Request
Artecity South Beach Site Plan
Artécity offers six distinct buildings that foster a sense of openness – creating a chic bohemian community in the heart of South Beach. Various residence types are available ranging from one-, two- and three-bedroom condos. With clean lines and modern styling, the interiors are blank canvases waiting for you to transform. Each building has a variety of floor plans, making every unit unique.
1- Artecity South Tower
2- Artecity North Tower
3- Artecity The Governor: The Governor is a historic Art Deco building that was once a hotel in the heyday of Miami Beach. The building has been converted into condominiums while keeping with the buildings history and architecture
4- Artecity East Villa: The East Villas, on Park Avenue, are located directly across the street from the Bass Museum and Collins Park. This two-story building will offer ten two-level one- and two-bedroom residences.
5- Artecity West Villa: The West Villas, on Washington Court, are modern with a historic twist. This two-story building will offer eight two-level one- and two-bedroom residences.
6- Artecity The Plaza: The Plaza is located on the corner of Park Avenue and 22nd Street. This historic building will offer residents one- and two-bedroom residences with a unique common space located on the first floor.
About Artecity South Beach Condo
Artécity is an upscale residential enclave in the heart of South Beach's cultural district, facing Collins Park and immersed in lush landscape. Walk out your door and experience the more tranquil side of life with the beach just steps away. Located at the crossroads of world-class dining and high-end shopping, art and fashion, beachlife and nightlife. The building radiates luxury and Art Deco design and offers residents the ideal mix of amenities and features for the most exquisite of tastes. Be a part of the world's most beautiful from the inside and experience life as one of Miami's most stylish residents. At Artécity condo, the South Beach lifestyle is at your doorstep.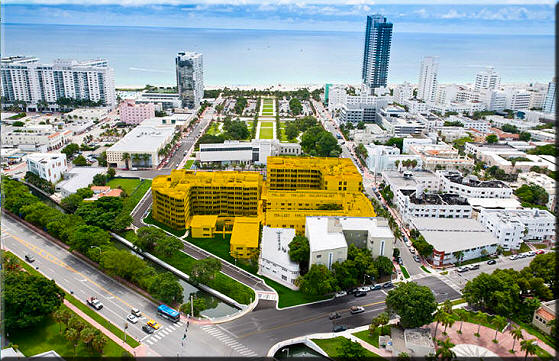 Artecity South Beach Features
· Designer ready units with high ceilings
· Contemporary Italian bathrooms with floating glass showers
· Italian cabinetry
· Luxe kitchen & bath finishes
· Floor to ceiling windows in living area
· Stainless steel appliances
· Penthouse residences with private rooftop terraces with jacuzzis
· In-unit washer & dryer
Artecity South Beach Amenities
· Two pools
· Fountain garden
· Reading garden
· Valet parking
· Indoor covered parking garage
· Fitness/spa facility
· Recreation room with Ping Pong and Foosball tables
· Beach services
Available Artecity South Beach Condo Artecity South Beach Condo Location
Artecity South Beach Condo Association
Management Office
435 21st St # 201 Miami Beach, FL 33139
(305) 672-4968
Location for Artecity Condo Miami Beach

View Artecity South Beach Condo in a larger map