About 3900 Alton Miami Beach
Rising gracefully amid the turquoise waters of Biscayne Bay, 3900 Alton Miami Beach brings the modern design of internationally acclaimed master architect Ricardo Bofill to the historic heart of Miami Beach, offering a residential enclave of luxury, convenience, and breathtaking views. Developer Mast Capital has assembled a visionary team of designers, artists, and craftsmen to create a lifestyle of quiet elegance and stunning beauty in an unrivaled location.
Situated on the shores in Miami Beach, 3900 Alton Miami Beach delivers the many advantages and privileges of being a beach resident. Besides being home to the iconic Art Deco district, Miami Beach also boasts amazing recreation centers, golf courses, tennis facilities, water parks, and vibrant festivals throughout the year. It is also located within the area's top hospitals, Mt. Sinai, and many of the district's top schools. Living at 3900 Alton Miami Beach grants residents a central location close to the downtown business districts in both Miami and Fort Lauderdale.
The 3900 Alton Miami Beach structure is designed to capture and direct light in all directions. 3900 Alton Miami Beach glass-framed balconies and floor-to-ceiling windows grant panoramic views of the bay and city skylines. 3900 Alton brings internationally-acclaimed master architect Ricardo Bofill's U.S. condominium debut to the historic heart of Miami Beach, offering an enclave of luxury, convenience and sophisticated leisure for its 78 elegantly-appointed residences . Every detail and architectural component will com-plement the surrounding environment with spaces bathed in natural light, while Bofill's transparent glass architecture will highlight Biscayne Bay's transcendent views from dawn to dusk. Developer Mast Capital has assembled a visionary team of designers, artists and craftsmen to create the 8-story property, featuring art collections and integrations curated by ICart, as well as the work of notable artists Fernando Mastrangelo and Loris Cecchini throughout the property.
3900 Alton Miami Beach - Residence Features
• 10ft high ceilings in all residences
• Floor-to-ceiling energy efficient windows
• Direct elevator access to select units
• Poliform® kitchens
• Subzero and Wolf appliances
• Savant automation system in each residence accessible directly from residents' smartphone and iPads® 24 hours a day, 7 days a week
• High-end designer bathroom fixtures
• Frameless glass enclosed showers
• Spacious walk-in closets
• Assigned covered self-parking for residents and 24-hour valet for guests• Integrated high-speed internet throughout common areas
3900 Alton Miami Beach - Building Features
• 75 private residences and 3 garden villas
• Elegant porte cochere entry to a professionally curated collection of contemporary art
• Lobby and pool deck installations by Loris Cechinni and Fernando Mastrangelo
• 24 hour concierge / doorman service
• Landscaped pool terrace featuring lounge seating and sunset bay view deck
• Poolside towel service and bar area
• VIP access to Beach Club with cabanas, lounges, towel service and beach butlers
• Light-filled Fitness center with state-of-the-art fitness equipment
• Children's playroom
• 24 hour Business Center
• Social lounge with gaming area and media room
• Expansive pool and spa surrounded by lounging cabanas and poolside daybeds
• Children's wading pool
• Lush gardens designed by Naturalficial
• TESLA house car and TESLA charging station
3900 Alton Miami Beach - Design
3900 Alton is master architect Ricardo Bofill's first large-scale condominium project in the United States. Drawing inspiration from Miami's distinct architecture, its proximity to the water and its natural vegetation Bofill has created an urban oasis that borrows from the local surroundings with a distinctly original synthesis of classical and geometric forms to generate a true sense of place. Because the property is surrounded by water, Bofill created a sense of transparency by integrating water-like glass architecture alongside a wild botanical scheme that crawls up the walls of the podium and over the pool deck. The design for 3900 Alton reflects choreography of spaces that interact with one another to maximize a sophisticated lifestyle, with close attention to context, material and the smallest of details to achieve the highest standards of technology and quality, while incorporating a creative design aesthetic.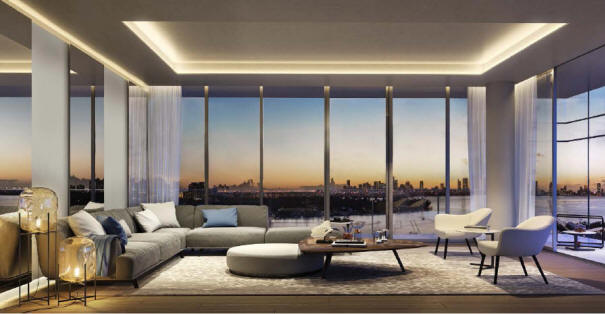 Expansive living areas are featured at 3900 Alton Miami Beach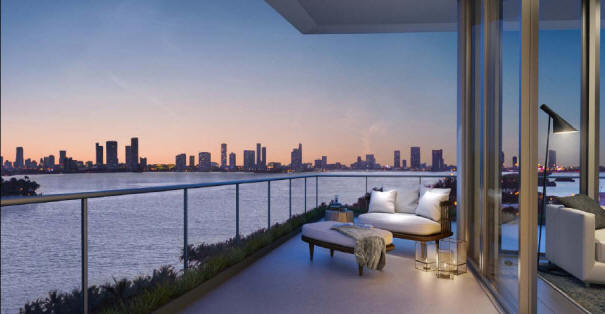 Amazing views from your private balcony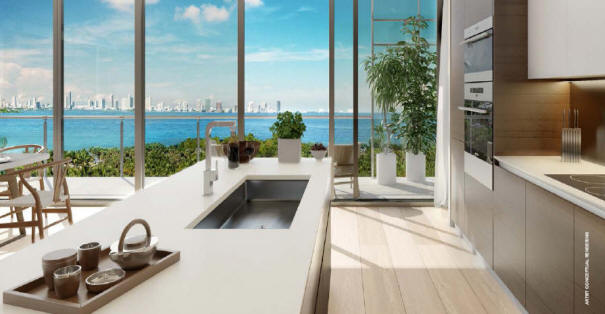 Beautifully finished kitchens at 3900 Alton Miami Beach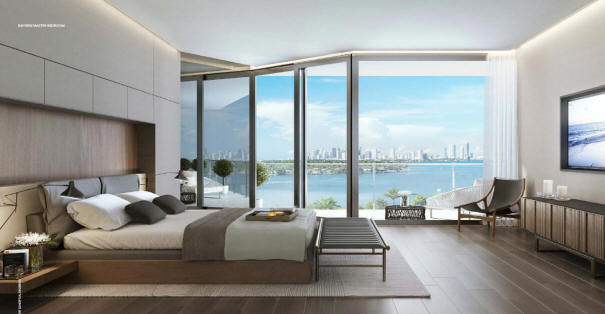 3900 Alton Miami Beach - Master Bedrooms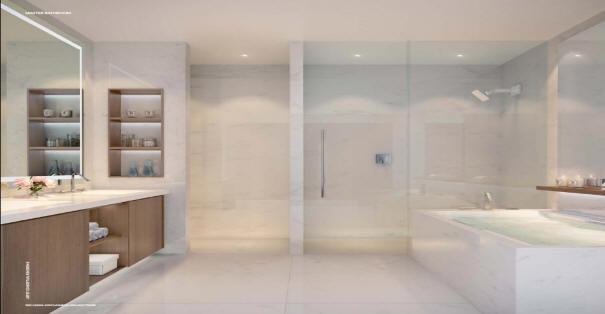 Master Bathroom at 3900 Alton Miami Beach
3900 Alton Miami Beach Condo Floor Plans
3900 Alton Miami Beach Condo Association
Management Office
3900 Alton Rd, Miami Beach, FL 33141
Location for 3900 Alton Miami Beach Condo

ORAL REPRESENTATIONS CANNOT BE RELIED UPON AS CORRECTLY STATING REPRESENTATIONS OF THE DEVELOPER. FOR CORRECT REPRESENTATIONS, MAKE REFERENCE TO THIS BROCHURE AND TO THE DOCUMENTS REQUIRED BY SECTION 718.503, FLORIDA STATUTES, TO BE FURNISHED BY A DEVELOPER TO A BUYER OR LESSEE. THIS OFFERING IS MADE ONLY BY THE PROSPECTUS FOR THE CONDOMINIUM AND NO STATEMENT SHOULD BE RELIED UPON IF NOT MADE IN THE PROSPECTUS. THIS IS NOT AN OFFER TO SELL, OR SOLICITATION OF OFFERS TO BUY, THE CONDOMINIUM UNITS IN STATES WHERE SUCH OFFER OR SOLICITATION CANNOT BE MADE. THESE DRAWINGS ARE CONCEPTUAL ONLY AND ARE FOR THE CONVENIENCE OF REFERENCE. THEY SHOULD NOT BE RELIED UPON AS REPRESENTATIONS, EXPRESS OR IMPLIED, OF THE FINAL DETAIL OF THE RESIDENCES. UNITS SHOWN ARE EXAMPLES OF UNIT TYPES AND MAY NOT DEPICT ACTUAL UNITS. STATED SQUARE FOOTAGES ARE RANGES FOR A PARTICULAR UNIT TYPE AND ARE MEASURED TO THE EXTERIOR BOUNDARIES OF THE EXTERIOR WALLS AND THE CENTERLINE OF INTERIOR DEMISING WALLS AND IN FACT VARY FROM THE AREA THAT WOULD BE DETERMINED BY USING THE DESCRIPTION AND DEFINITION OF THE "UNIT" SET FORTH IN THE DECLARATION OF CONDOMINIUM (WHICH GENERALLY ONLY INCLUDES THE INTERIOR AIRSPACE BETWEEN THE PERIMETER WALLS AND EXCLUDES INTERIOR STRUCTURAL COMPONENTS). ALL DEPICTIONS OF APPLIANCES, PLUMBING FIXTURES, EQUIPMENT, COUNTERS, SOFFITS, FLOOR COVERINGS AND OTHER MATTERS OF DETAIL ARE CONCEPTUAL ONLY AND ARE NOT NECESSARILY INCLUDED IN EACH UNIT. CONSULT YOUR AGREEMENT AND THE PROSPECTUS FOR THE ITEMS INCLUDED WITH THE UNIT. DIMENSIONS AND SQUARE FOOTAGE ARE APPROXIMATE, WILL VARY WITH SPECIFIC UNIT TYPE, AND MAY VARY WITH ACTUAL CONSTRUCTION. ADDITIONALLY, MEASUREMENTS OF ROOMS SET FORTH ON ANY FLOOR PLAN ARE GENERALLY TAKEN AT THE GREATEST POINTS OF EACH GIVEN ROOM (AS IF THE ROOM WERE A PERFECT RECTANGLE), WITHOUT REGARD FOR ANY CUTOUTS OR VARIATIONS. UNIT ORIENTATION AND WINDOWS (INCLUDING NUMBER, SIZE, ORIENTATION AND AWNINGS), BALCONY/ LANAIS (INCLUDING CONFIGURATION, SIZE AND RAILING/BALUSTRADE), STRUCTURE AND MECHANICAL CHASES MAY VARY. THE DEVELOPER EXPRESSLY RESERVES THE RIGHT TO MAKE MODIFICATIONS, REVISIONS, AND CHANGES IT DEEMS DESIRABLE IN ITS SOLE AND ABSOLUTE DISCRETION AND WITHOUT NOTICE. ALL DRAWINGS ARE CONCEPTUAL RENDERINGS AND THE DEVELOPER EXPRESSLY RESERVES THE RIGHT TO MAKE MODIFICATIONS. ACTUAL VIEWS MAY VARY AND CANNOT BE GUARANTEED. VIEWS SHOWN CANNOT BE RELIED UPON AS THE ACTUAL VIEW FROM ANY PARTICULAR UNIT WITHIN THE CONDOMINIUM. IMPROVEMENTS, LANDSCAPING AND AMENITIES DEPICTED MAY NOT EXIST. PHOTOGRAPHS MAY BE STOCK PHOTOGRAPHY USED TO DEPICT SUGGESTED LIFESTYLES RATHER THAN ANY THAT MAY EXIST. PRICES, PLANS, ARCHITECTURAL INTERPRETATIONS AND SPECIFICATIONS ARE SUBJECT TO CHANGE WITHOUT NOTICE. THIS CONDOMINIUM IS BEING DEVELOPED BY M-4000 ALTON OWNER, LLC, A DELAWARE LIMITED LIABILITY COMPANY ("DEVELOPER"), WHICH HAS A LIMITED RIGHT TO USE THE TRADEMARKED NAMES AND LOGOS OF MAST CAPITAL PURSUANT TO A LICENSE AND MARKETING AGREEMENT WITH MAST CAPITAL. ANY AND ALL STATEMENTS, DISCLOSURES AND/OR REPRESENTATIONS SHALL BE DEEMED MADE BY DEVELOPER AND NOT BY MAST CAPITAL AND YOU AGREE TO LOOK SOLELY TO DEVELOPER (AND NOT TO MAST CAPITAL AND/OR ANY OF ITS AFFILIATES) WITH RESPECT TO ANY AND ALL MATTERS RELATING TO THE MARKETING AND/OR DEVELOPMENT OF THE CONDOMINIUM AND WITH RESPECT TO THE SALES OF UNITS IN THE CONDOMINIUM.